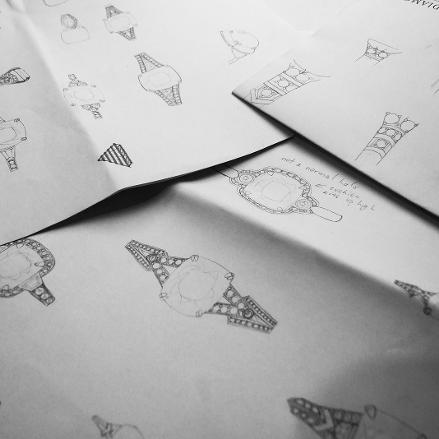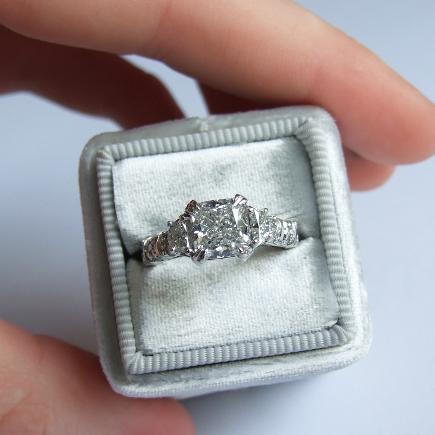 From initial sketches to finished product...
The custom service offered by Sarah Green takes your jewelleryideas, need and hopes and brings them to life. Having a unique piece of jewellery made just for you or a loved one, for a special occasion or for every day use is a rare opportunity to go beyond the 'everyday'.
This individually tailored service also means your requirements are approached in a very personal manner in which you can be involved as little or as much as you like with all aspects of the design, making process, material sourcing, timing, all the way down to the fine details such as the box your piece will be housed in.
Custom made doesn't mean more expensive or that it will be a difficult experience. It is a special skill of Sarah's to 'get in the head' of her customers and understand what it is they are trying to achieve. Instead of having a mass manufactured piece of jewellery made of poor quality materials in a design that wasn't quite right you can have the best possible materials with the best quality craftsmanship for the price you intended on spending most importantly in the design that ticks every box.
It is a common concern that having a piece made from a drawing or idea may be disappointing but teamed with Sarah's extensive experience in custom made pieces (over 10 years) is her ethos of a 'happiness guarantee', whereby she will work on the piece until it has reached it's potential and you are 100% happy. She stands by her workmanship, communication skills and ability to produce exceptional pieces for her deeply valued customers.
The first step toward creating a custom piece is to think about what you want, delivery date and budget parameters. From there send an email to mail@sarahgreenfinejewellery.com or complete the contact form at the bottom of this page.