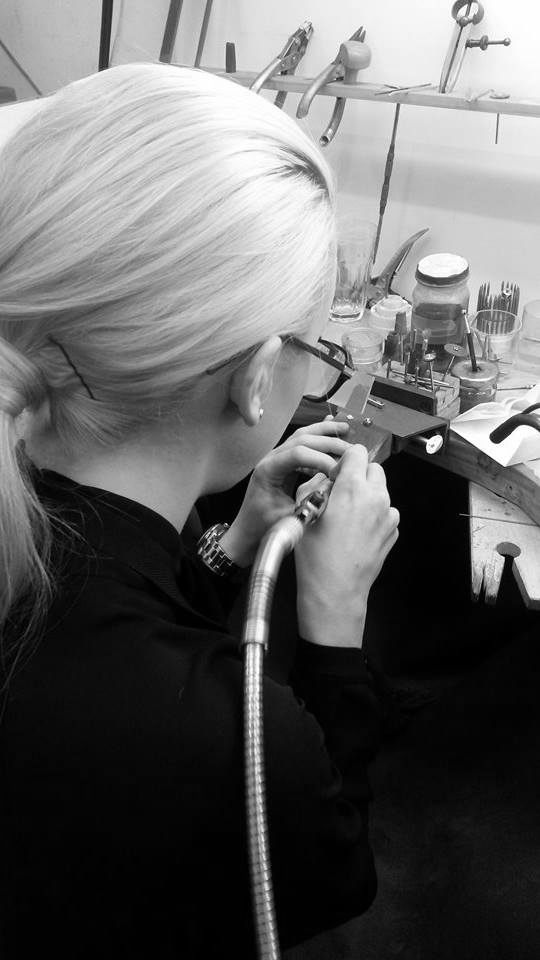 Sarah possesses the imagination and intuition of an artist, the highly developed skills of a traditional manufacturing jeweller and a thoughtful and sensitive approach to her clients, she is completely dedicated to excellence.

"Being a jeweller allows me to combine my artistic, creative passions with problem-solving practical hand skills. I experience a deep satisfaction from the hard work of taking raw materials to a piece of refined, beautiful and strong jewellery in which the owner delights. After all of the hard work, and at the very heart of it, I am a jeweller because of the joy in the moment I present a finished piece to it's new owner; to see their face light up at the physical object which will be the vessel for a lifetime of their memories."
Sarah Green is an award winning designer-jeweller who completed her training under designer/master jeweller and diamond setter Scott Anthony, and who studied Jewellery and Object Design at the renowned Design Centre Enmore in Australia.

Testament to her skill and her training Sarah was awarded both the South Australian Apprentice of the year award and the Masters and Apprentices Piece award by the Jewellery Association of Australia.

Sarah prides herself on her high quality of workmanship and design. She has incredible attention to detail and considers the functionality and wearability of every jewellery piece she makes, allowing the wearer to fully enjoy their piece.